Sales Colombia
Stradalli Cycle with Cesar Grajales in Colombia
---
Cesar Grajales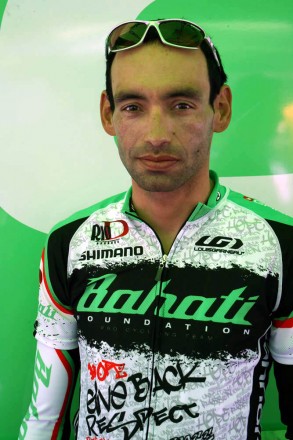 Over 30 Podium Finishes
Over 80 Top 10 Finishes
World Championship Competitor - Columbia
General Information
Name: Cesar Grajales
Date of Birth: May 6th 1973
USCF License
USC Code
Nationality: Columbian
Strengths: All Around, Climber
Height: 5' 10" / 1.77m
Weight: 140 lbs / 64 kg
Racing Age: 39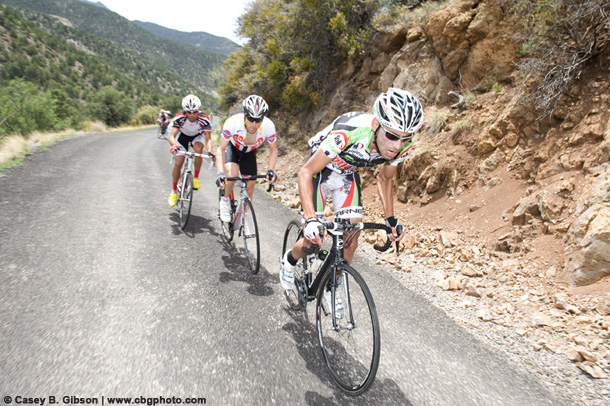 Teams:
Jittery Joes (2003, 2004, 2007)
Navigators (2005, 2006)
Rock Racing (2008, 2009)
Bahati Foundation/ Real Cyclist (2010)
Real Cyclist.com ( 2011)
Competitive Cyclist (2012 to present)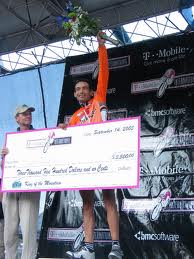 Career Highlights
2012
Dothan City Fest
6th Criterium
Fouche Gap
2nd Road Race
Sunny King
14th
Joe Martin Stage Race
4th TT
6th Road Race
12th Road Race
12th Criterium
3rd Stage Race
Tour of Gila
8th Road Race
3rd Criterium
15th Stage Race
2011
Cascade Cycling Classic
Stage 1 Winner
Stage 3 Winner
Joe Martin Stage Race
3rd General Classification
4th Criterium
6th ITT
Redlands Cycling Classic
5th General Classification
8th Prologue
Sea Otter Classic
3rd Circuit Race
10th Road Race
10th General Classification
Volkswagen River Gorge
1st Winner Overall
2nd General Classification
6th ITT
8th Criterium
Tour of Utah
10th Prologue
13th General Classification
San Dimas Stage Race
5th General Classification
3rd ITT
5th Road Race
Rouge –Roubaix
4th Overall
SB&T Criterium
6th Overall
Sunbrella Labor Day NRC
1st General classification
2nd ITT
2nd Criterium
2010
Philadelphia International
Winner KOM
Cascade Cycling Classic
9th Stage 1
10th Stage 5
6th Stage 3
San Dimas Stage Race
7th General Classification
2 Road Race
8th ITT
Rouge-Roubaix
7th Overall
Tour of Utah
9th General Classification
10th Stage 1
9th Stage 2
Tour of Gila
3rd Stage 1
Redlands Cycling Classic
9th Stage 3
Sunny King Road Race
10th Criterium
2nd Foot Hills Road Race
Elberion Criterium
Winner
Tour of Atlanta
Winner Stage 1
Winner Stage 5
Georgia Cup Gainesville Criterium
5th Overall
2009
Gwinnett Bike Fest.
2cd General Classification
1st Norcross Criterium
2nd ITT
3rd Stage 1
Fools Gold Mtb Marathon
2nd Overall
3rd Grant Park Criterium
Georgia Cup Gainesville
2nd Road Race
4th Criterium
Circuito Feria Manizales
6th Overall
Vuelta Colombia
6th Stage 4
Pre-Season Series Caldas/Risaralda
1st Road Race 1
1st Road Race 2
1st Road Race 3
2008
Gwinnett Bike Fest
1st General Classification
1st Norcross Criterium
2nd Stage 2
3rd Stage 1
Mt. Hood Cycling Classic
5th Stage 2
Tour of Utah
6th Stage 2
9th Stage 3
11th Stage 1
Cascade Cycling Classic
7th Stage 1
12th Stage 6
Nature Valley Grand Prix
10th Stage 5
2007
Central Valley Classic
7th General Classification
7th Stage 1
9th Stage 3 (Criterium)
11 Stage 2 (ITT)
Redlands Bicycle Classic
3ed Prologue
Tour de Georgia
Most Aggressive Rider Stage 7
Nature Valley Grand Prix
9th General Classification
3rd Stage 5
7th Stage 1
7th Stage 6
2006
Tour of Langkawi (UCI 2 HC)
4th General Classificaiton
6th Stage 5
9th Stage 3
10th Stage 1
Tour de Georgia
10th General Classification
4th Stage 5
6th Stage 2
10th Stage 1
11th Stage 4
12th Stage 6
18th Stage 3 (ITT)
Fitchburg Longsjo Classic
8th Stage 2
9th Stage 1 (ITT)
Cascade Cycling Classic
7th General Classification
4th Stage 2
8th Stage 1
8th Stage 3
10th Stage 5 (Criterium)
Tour of Utah
7th General Classification
4th Stage 1
5th Stage 4
10th Stage 2
Georgia Crit Championship
Winner
2005
Tour of Langkawi (UCI 2HC)
4th General Classification
5th Stage 8
Cascade Cycling Classic
2nd General Classification
2 Stage 2
3rd Stage 1
3rd Stage 3
6th Stage 5 (Criterium)
6th Stage 6 (Criterium)
Tour of Quinghai Lake (UCI 2 HC)
6th Stage 2
10 Stage 3
2004
Pomona Valley Stage Race
6th General Classification
2nd Stage 1 ITT
5th Stage 2
Redlands Bicycle Classic
2nd General Classification
2nd Stage 1
2nd Stage 2
3rd Stage 2
8th Prologue
Tour of Georgia
Winner Stage 6 (Brasstown Bald)
6th General Classification
2003
T-Mobile San Francisco International
Winner KOM Competition
World Championships Competitor
Columbian National Team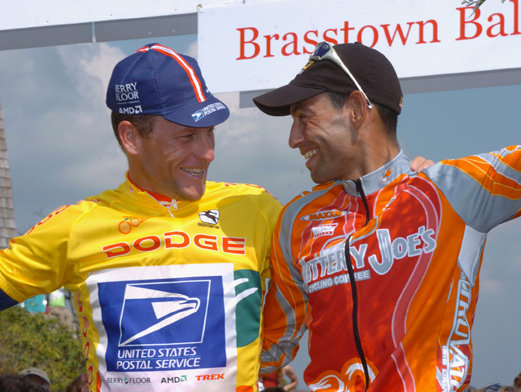 Cycling History made with Grajales
Cesar started his professional cycling career in Columbia racing for Postobon Pro Team. While racing mostly in Europe, Cesar showed great potential as a young rider. He continued on to race for Giant Bicycles/ Oakley in Mountain Biking where he medaled three times in the Columbian National Championships. Cesar went to the World Championships of Mountain Biking for Columbia while racing throughout South America.
2000 brought Cesar to the United States looking to get back into a road cycling career. In 2002, he walked into a bike shop in Athens, Georgia which was the sponsoring shop of the Jittery Joe's team. Cesar was soon discovered by Micah Rice, director for Jittery Joe's who immediately signed him on for a one year contract. Cesar went on to place highly in some of America's biggest races, including Tour of the Gila, First Union USPRO Championships and the San Francisco Grand Prix.
Although Cesar is known throughout American as a top cyclist in the American Peloton, his climbing prowess was set in history at the 2004 Dodge Tour de Georgia. It was here that Cesar showed the cycling world his ability to climb. A Hors Categorie Climb, it rose up 5 miles including pitches at 22%. Everyone thought it was going to be a showdown between Lance Armstrong (US Postal), Jen Voight, Bobby Julich (CSC) and Chris Horner (Webcor). As they hit the climb, fell off pace, but Cesar stayed in the mix. At 3K to go, when the group was down to 6 riders, Cesar made his historical move. He attacked so hard that no one was able to follow.
Jens Voight eventually took up the chase and dropped everyone except Armstrong and Horner. Cesar immediately had a 15 second gap and held it all the way to the finish for the greatest win of his career. An estimated 750,000 spectators on Brasstown had seen Cesar do change cycling history by attacking Lance Armstrong in the yellow jersey and win the stage!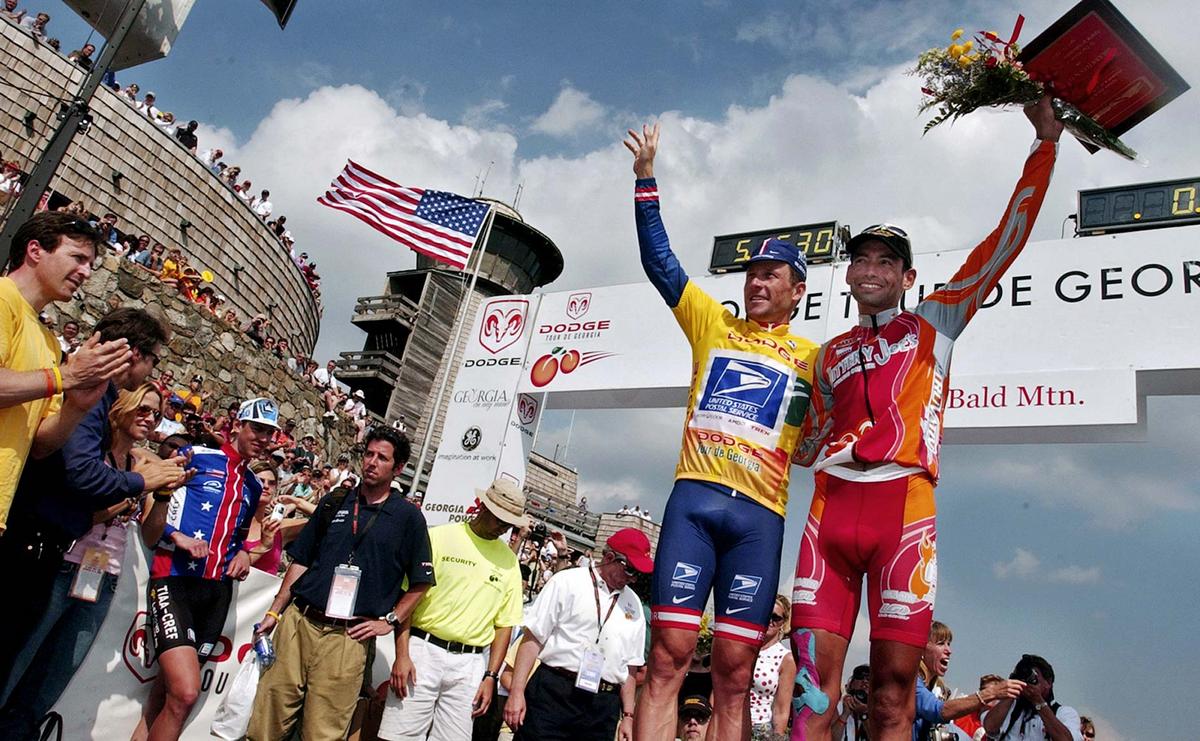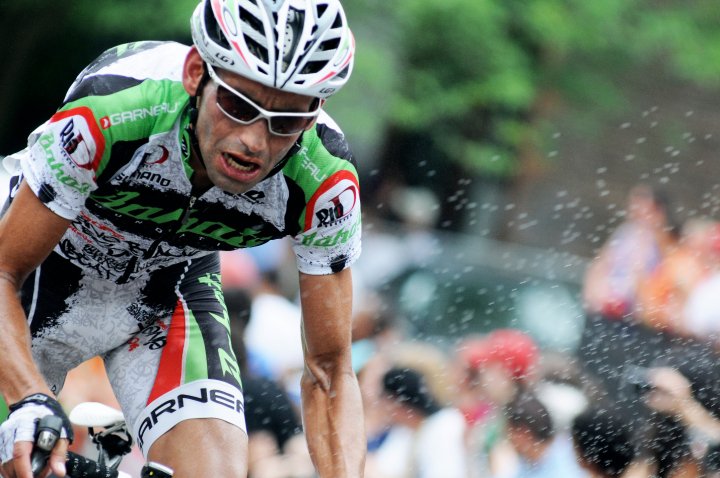 How Grajales gives back to his Community
"Yes, I've always been interested in giving back to my community." For example, for years now I've been collecting cycling shoes, jerseys, helmets and tires, and then taking them to young kids starting out in Manizales. I collect all this stuff, and I send it over every year, for the young kids in the cycling League. In Colombia, it's so hard for these young kids' families to be able to afford simple things like a helmet.
It's a big difference from how many people here in the U.S. view cycling and their equipment. They will sometimes worry about style, and how they look on the bike more than anything else.
Well, here some people won't use a helmet or glasses because they were last year's model. Most cyclists in the United States have jobs, they are professionals that can make a good living. Many will buy a new bike as often as every two years or so. Over time, they end up with a house full of stuff that they don't really use. These are things that can sometimes be life changing to kids in Colombia. I don't think most people here can even understand that to a person in Colombia, it would be impossible to ever get their hands on most of these things. For a kid in Colombia, the possibility of ever owning a pair of carbon fiber shoes... impossible for them to even imagine. Meanwhile right now, I have five pairs of carbon shoes that I've had donated, and two or so that were mine. In Colombia, almost all the cyclists are from very, very humble economic backgrounds. They are very poor. So while the cyclists here will stop wearing last year's helmet, they also have a huge heart and love to donate equipment to these kids.
I've been lucky in the sense that I've created a name for myself in the cycling community here. Because of that, sponsors and people know me, and they donate this equipment. I've been thinking about a way of expanding this program. I would love to do it on a larger scale, to help out these kids who really need equipment all over Colombia, not just Manizales. Maxxis has given me tires, we've gotten glasses and things like that. So to me, this is something I've always wanted to do, just to help in some way. You know what the hardest part of getting the equipment to the kids is? It's not getting the donation. The really hard part is getting it into the kids' hands. You have to either do it personally, through a close family member, or people who you can absolutely trust 100%. I tried doing it once by having the things go to the League, and they never got to the cyclists."
Cesar Grajales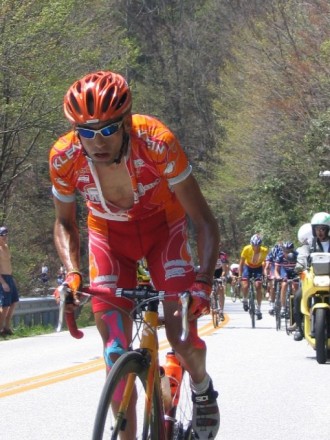 Contact Information
Cesar Grajales
1-404-483-1579
Email: Cgbielas@hotmail.com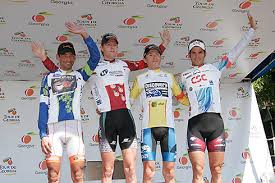 Cesar Grajales' return from Purgatory
Former Tour de Georgia stage winner finds new life at Bahati Foundation
An unlikely victor stood atop the podium after the final stage criterium at the San Dimas Stage Race in 2007. Cesar Grajales, the rail-thin, Colombian-born climber won the stage with a five-lap solo move. That 2007 win, his last in the U.S. as a professional, seems a lifetime ago from the strikingly similar effort he registered Saturday in the San Dimas Hospital Road Race.
VeloNews sat down with Grajales recently under the neon green pop-up tents adorning the Bahati Foundation Professional Cycling Team training camp headquarters in Agoura Hills, California. Having just finished a VIP ride along the Tour of California stage 8 circuit, Grajales said it's a course he hopes to revisit with a number pinned on in May.
Grajales, who teammate Nathan O'Neill calls Gecko, is making a comeback of sorts from the no man's land to which he had been banished since early 2008.
"Difficult to describe," he quickly answered when asked about his previous two seasons with Rock Racing, during which he bounced between the team's professional and amateur rosters and was even fired and rehired once within the same week.
"I feel that I lost two years of cycling."
Where things went wrong
Grajales joined Michael Ball's experiment in mixing edgy hipster culture with professional road racing ahead of the 2008 season. At the time, Grajales was well known for being a leader in the mountains, having registered podium finishes at the Cascade Cycling Classic and Redlands Bicycle Classic. He was coming off of a season with Jittery Joe's, following the demise of the Navigators franchise, for which he rode in 2005 and 2006.
"Many, many things went wrong for me at Rock from the beginning," Grajales said.
Rock Racing management did not respond to requests to comment for this article.
When he arrived at his first training camp with the team in Malibu in January 2008, his bike had been lost in transit. Riding an ill-fitting replacement, Grajales was sidelined when he developed tendinitis.
Soon after, Grajales said, team owner Michael Ball told him Euro' sprint king Mario Cipollini would be taking his place on the professional roster.
"From being one of the top pro riders in the U.S. to being downgraded to an amateur rider, it's hard to keep your head up," said Grajales. "I was the team leader at Jittery Joe's. Then I was one of the strong riders on Navigators for two years, depending on the racing situation, obviously."
Speaking of himself in these terms clearly did not come naturally to the humble Georgia-based veteran. He would much rather let his legs do the talking, as they did on stage 6 of the 2004 Tour de Georgia, when he left an elite group containing Lance Armstrong and Chris Horner to win the queen stage on Brasstown Bald.
The ups and downs of revolving contracts
According to Grajales, his 18 months at Rock were a roller coaster of on-again, off-again professional status with the team. He was stuck in the Catch 22 of trying to get back to the pro roster, while struggling to get starts, and thus results, because he was not on the pro roster. Ball re-signed Grajales to the pro team in June 2008, but he began the 2009 season again as an amateur.
Grajales said rock bottom for him at Rock Racing came in 2009 when he was in his native Colombia, getting his athlete visa to return to the U.S. "I got a call from the team, telling me they were cutting my salary in half," he said.
Hesitant to risk his visa status, Grajales accepted the salary reduction and returned to the amateur team. In April he received the news that, along with Chris Baldwin and Michael Creed, he had been fired.
"I got a call from Michael Ball a week later saying that everything was OK with me, that I was part of the team and not to worry about that," said Grajales.
Grajales reluctantly accepted Ball's offer and rejoined the team. A few months later, he said, he signed a new contract as a professional, but was not reappointed to the professional team. Starts continued to be few and far between — with less than a week's notice — for the remainder of 2009. Grajales claims the final blow came when he was not paid for the last three months of the year.
"I knew it was going to finish that way because it was poorly organized," he said. "It was a nightmare."
Making up time
Fortunately for Grajales, Rick Crawford and Steve Owens, the managers of the Bahati Foundation team, believed in his ability to return from Purgatory to the top flight of the U.S. peloton.
"They know cycling and they believe in me," said Grajales. "I have to thank them for that."
Grajales turned out a solid show of appreciation Saturday, as he joined the winning five-rider breakaway in San Dimas on the final climb of the Cannon Avenue wall. With one kilometer remaining and the peloton out of sight, Grajales struck out on his own, hoping to repeat the solo flyer that delivered his 2007 stage win.
It was not to be this time, though, as UnitedHealthcare-Maxxis' Rory Sutherland came around him 50 meters before the line. While Grajales came up just short, the confidence he earned in his first road stage of the year may mean even more.
"It brings back the confidence to trust myself again," he said. "After two years of not really being able to race, I have to be able to believe in myself again. I'm feeling good now, strong, and today makes me feel more confident."
At training camp he said, "I'm hoping to give my best to the team and that things are going to work out okay." After delivering the team's first national-level podium Saturday, it looks likely that they will.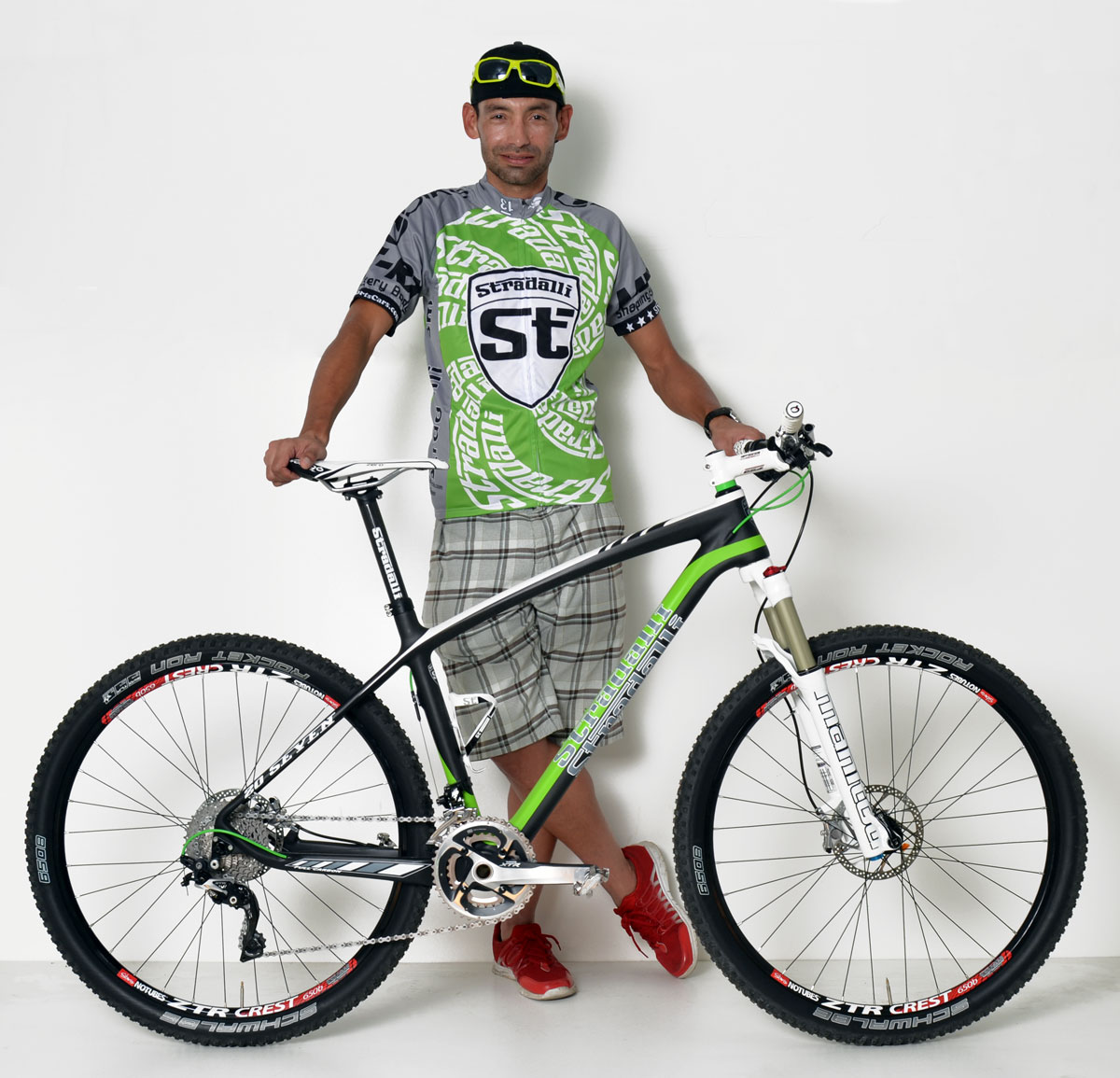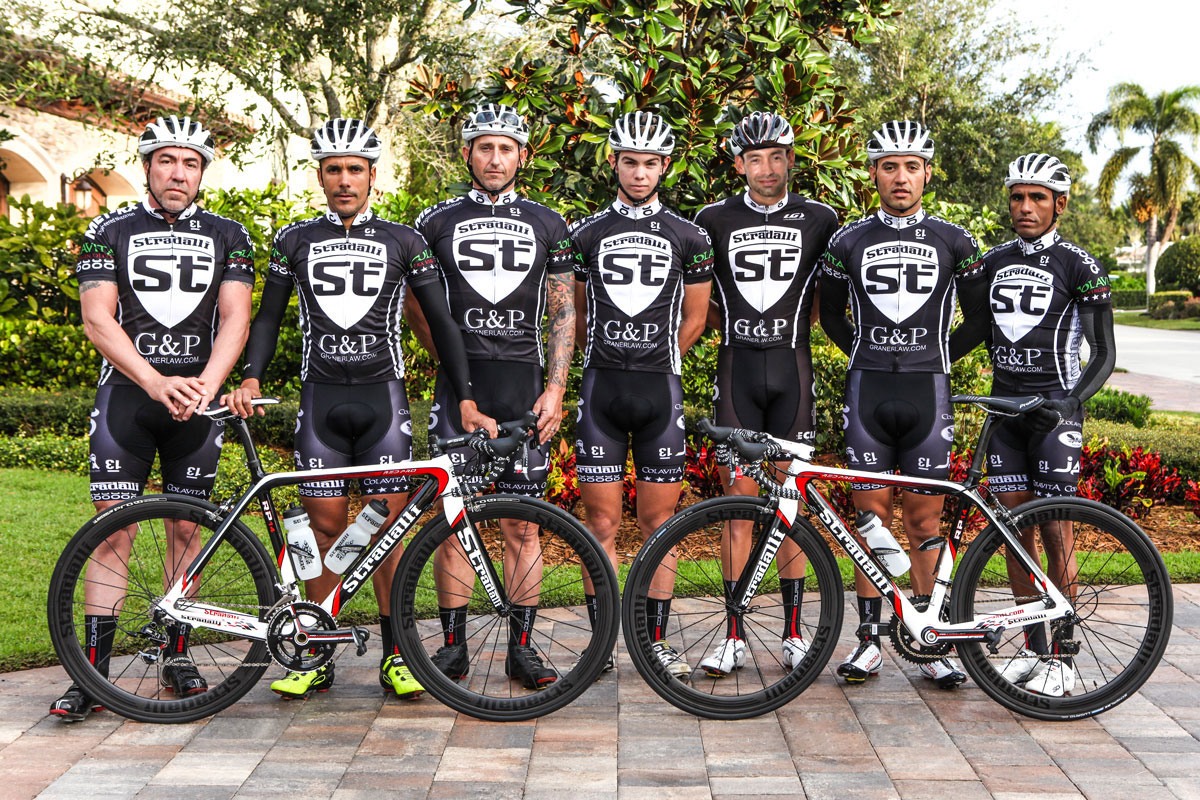 2013-2014 Cesar Grajales Rides with Colavita-Stradalli Pro-Team
Stradalli Cycle and Colavita Sponsor New Men's Pro Cycling Team
Together with Colavita USA LLC, Stradalli Cycle has formed a new six member pro cycling team called Team Colavita-Stradalli Cycle.
Stradalli Cycle, the high performance carbon bicycle manufacturer, is pleased to announce the formation of its new six member pro cycling race team. With the help of Colavita USA LLC, the company behind the popular Colavita Extra Virgin Olive Oil, Stradalli Cycle welcomes Yosvany Falcon, Cesar Grajales, Jose Frank, Grant Potter, Lucas Wardein, and Roslan Rivera.
The new team, which will exclusively ride Stradalli Cycle full carbon bicycles, brings together champions and top performing cycling professionals under the banner of Team Colavita-Stradalli.
Heading up the new team is multiple time World Champion Grant Potter. He is joined by Cesar Grajales, the experienced pro cyclist who has ridden with some of the biggest teams in the sport including Bahati, Navigators, Rock Racing and Team Jittery Joe, he has over 80 pro finishes in the top ten; Yosvany Falcon, the Cuban national team member who has over 100 top ten pro finishes in his ten year pro career; and Jose Frank, top Dominican pro cyclist and sprinter who took part in the 2006 Central American and Caribbean Games.
The new team recently raced at the Doral Classic on February 2nd, 2014 and Yosvany Falcon, Grant Potter and Jose Frank took 1st, 2nd, and 3rd places respectfully. It was a Team Colavita-Stradalli full podium.
"I am very excited about the new Colavita-Stradalli team," said Thomas Steinbacher, CEO of Stradalli Cycle. "We will be providing top of range bicycles for the team including the new Stradalli RP14 full carbon road bike. This will be a fun 2014 race season."
The other sponsor of the team is Colavita USA LLC. This family-owned business has been importing and distributing Colavita Extra Virgin Olive Oil for over 30 years. Colavita has been a sponsor of professional cycling since 2003 and currently sponsors a 10 member women's professional team, also with Stradalli Cycle.