Thursday, November 17, 2016 4:36:49 PM America/New_York
ON THE COVER CYCLING NEWS
Team Colavita – Stradalli Cycle
Posted By art art
Thursday, November 17, 2016 4:33:33 PM America/New_York
Great Weekend for Stradalli Racers
Erica Allar winning and taking the top spot again for Team colavita – Stradalli Cycle

Bob McCarty winning the Mountain Bike Nationals on his Stradalli 29er

Sarah Klein winning in Brazil, 2 days in a row , great weekend
Yosvane Falcone winning for Team Colavita – Stradalli Cycle Men's Pro
Pablo winning the Men's Masters Stans Notubes race on his Stradalli R7
Jose Frank winning the Masters 35 plus race for Team Colavita Stradalli Cycle
Posted By art art
Thursday, November 17, 2016 4:27:58 PM America/New_York
Bob McCarty to Ride a Stradalli Cycle During Masters World Championships in Norway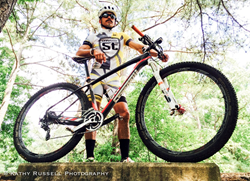 Stradalli Cycle, the high performance carbon bicycle manufacturer, is pleased to announce that professional cyclist Bob McCarty will be riding a Stradalli full carbon 29er mountain bike during the 2014 UCI MTB Masters World Championships in Norway. McCarty, who turned Pro in 2010, has been the Florida State Champion no less than four times, winning in 1997, 2011, 2012, and 2013. With over 270 race starts, he is currently at the top of his game, feeling strong and ready to race in Norway. As well as being ranked as the number one 40-49 year old in the USA, Bob also recently won the 2014 Sea Otter Classic in Monterey, CA.
"I am in the best shape of my life. This year I will be attending the Nationals in PA., the World Cup in NY., and the World Championships in Norway," said Robert McCarty. "I will then return to the USA to defend my Florida State Title for a 5th time."
Bob will be riding a full carbon 29er Stradalli Mountain bike during the championships. The frames on Stradalli's mountain bikes are made using 100% carbon fiber and have a tensile strength of 50 tons per square cm. This makes the frame strong but light, the ideal combination for mountain biking.
"Bob McCarty is a world class athlete and we are proud that he will be riding one of our bicycles," said Thomas Steinbacher, CEO of Stradalli Cycle. "I am sure he will do well at the event and it will be great to see him race on a Stradalli." The 2014 UCI MTB Masters World Championships will be held in Hafjell, Norway. The picturesque village and ski resort is well equipped to host the World Championships and has successfully hosted several World Cup events over the last ten years. The Hafjell Bike Park is one of the leading mountain biking facilities in Europe. The park has 14 trails, covering over 25 km.
About The Stradalli Cycle Company
The Stradalli Cycle Company is based in South Florida and sells worldwide to the keen athlete who demands the best equipment. With years of experience in both high tech manufacturing and vdesign as well as a love for cycling, Stradalli brings passion and innovation to the road racing and time trial markets.
Posted By art art
Thursday, November 17, 2016 3:06:15 PM America/New_York
What a Fun Weekend Ride 300 Plus Miles on a Stradalli 29er
What a fun weekend ride 300 plus miles on a Stradalli 29er hard tail in the rain , so much fun besides 80% was in the rain but at least it was Florida summer rain so its like a free shower for the guys
Juan alberto pena and thomas tom Steinbacher rode there carbon stradalli's for 300 plus miles along the Florida coast .
ended up stopping at 3 time world champions Kristen Harvey sanders house for a nice amazing home made meal. Rode 4 laps at the john Dickinson state park in hope sound
just a fun way to spend the weekend and get some miles in great fun inexpensive cycling weekend.
Posted By art art
Friday, May 20, 2016 5:49:33 PM America/New_York
Cesar Grajales Wins the Leadville 50 Silver Rush
2014 Leadville 50
Cesar grajales wins the Leadville 50 silver run , masters overall with only 11minutes behind the existing pro course record
and also gets second place in the 2014 overall after missing a turn in the last 5 miles and had to backtrack for almost ½ mile ,
what a fun and amazing weekend for team colavita- Stradalli cycle.
Cesar handled his Stradalli 29er like a bad ass , great fun riding in high altitude
we are so thankful to all our families ,supporters, mechanics , crew and sponsors for having a amazing race season on the road and in the dirt .
Cesar Grajales wins the Leadville 50 Silver Run
Cesar and Tom - Stradalli Cycles

Beautiful Leadville, Colorado.
Posted By Fabio Cardoso